6 reasons why to choose e-power®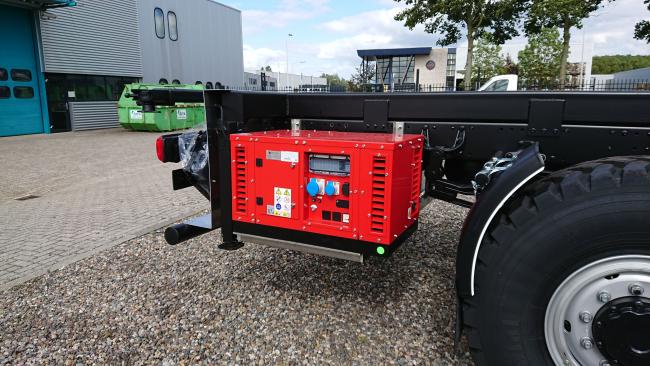 1. Speed
e-power knows that time is money and that is how we distinguish ourselves from our colleagues. We focus on answering your questions, offering you a quotation or getting your generating set repaired as soon as possible.
2. Reliability
Like the way our generating sets are a reliable partner on location, we are a reliable partner for our customers. Our top priority is keeping our promises. That means that we fulfill these promises, from calling you back and keeping delivery times to sticking to the fixed prices we confirmed to you. 
3. Flexibility
e-power does not only hold on to its standard procedure, but tries to comply with all your requests. This goes from technical to practical matters, like adapting the sockets according to local use or shipping your order the same day if a generator is on stock. 
4. Customisation
Everything is possible, that is e-power's starting point. We would like to creatively think along with you to develop the perfect generating set according to your needs. 
5. Responsibility
To err is human, but we try to avoid mistakes by working thoroughly. If something should go wrong, we take our responsibility and we will do the utmost to solve the problem as fast as possible. And what is more, we don't make false promises, we do what we say.
6. Customer-oriented
No effort is too high to satisfy the needs of the customer. We will do everything within our possibilities to keep our promises. If our supplier makes a mistake or if our forwarder is delayed, we will anticipate and keep you informed. Of course we will do everything we can to serve you and respect our agreements.